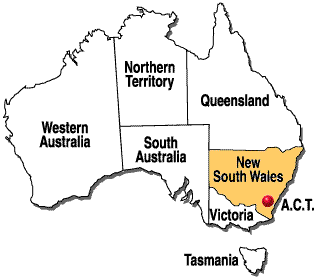 Club Website
The Show Scene
NSW's large regional population centres makes exhibiting Afghan Hounds very competitive throughout the State, with the Sydney area being arguably the toughest competition in Australia. There are two Breed Specialty Shows held each year in Sydney - one the week before Easter, and the other in the first week of October in each year. The "National Specialty" concept also commenced in NSW and is now held once every 2 years by each of the participating breed clubs in the country.

Click here for a look at some more recent show results and photographs.
Afghan Hound Club of NSW
The Afghan Hound Club of NSW has always been an active breed club. Its most recent crowning glory was the staging of the 4th World Congress for Afghan Hounds at Easter 2000 - significantly marking the start of the new millenium. This was a major event that took some 5 years of planning and execution, and for some members the years since have provided an opportunity to relax from club administration.

Click here to read the Chairman's report from the 4th World Congress 2000.